Tailgate Cocktails for Chiefs Kingdom
from Holladay Distillery
---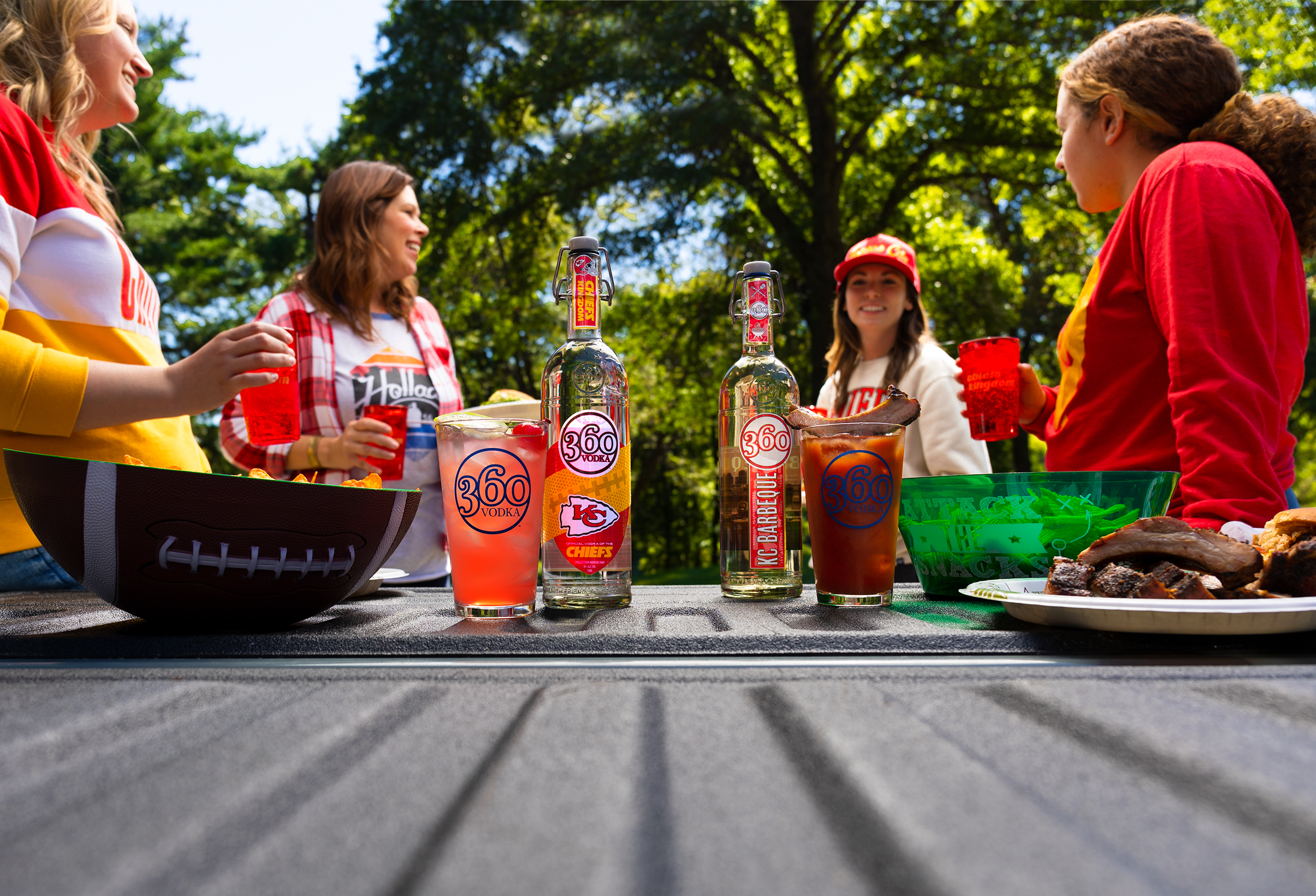 When the calendar finally flips to September, many welcome this as the beginning of autumn. For Holladay Distillery and Chiefs fans alike, we know it means football season has arrived! As a distillery near Kansas City, this also means it's time for tailgate cocktails, and we have two winning recipes for Chiefs Kingdom this season.
Tailgating at Arrowhead Stadium is a time-honored tradition in Kansas City that is always met with extreme enthusiasm from its patrons that come decked out in red and gold. Fans roll into the stadium parking lot hours before kick-off to set up shop with lawn chairs, corn hole boards, and game-day tunes.
Many Midwesterners know the most important ingredients to a good game-day are the food and the tailgate cocktails. Grills are fired up, foil is torn off casserole dishes, and the caps of 360 Vodka bottles are swung open for those highly anticipated game-day sips.
Holladay Distillery is proud to present Chiefs fans with two great tailgate cocktail options with 360 Vodka KC Barbeque and the 2021 limited edition 360 Vodka Chiefs commemorative bottle. Both bottles embody the spirit of Kansas City — barbeque and football.
For Bloody Mary fans, 360 KC Barbeque will level up your game-day Bloody with its sweet, spicy, and smoky flavors. Combine with your favorite Bloody Mary mix, add a splash of barbeque sauce, and garnish with brisket or ribs to complete the true barbeque experience.
For those looking for a tailgate cocktail on the sweeter side, simply mix your 360 Chiefs Vodka with lemonade and grenadine and top with lemon-lime soda. Garnish with a lemon wedge and a maraschino cherry for a delicious way to show off your team colors.
Next time you're loading up to head to Arrowhead on game-day, don't forget to pack your 360 Vodka from Holladay Distillery for the league's best tailgate cocktails!