Festive Cocktails, Shakes & Shots
---
Embrace the festive. Enjoy the fun. St. Patrick's Day is right around the corner and the World's Best Irish Cream liqueur has some fantastically delicious recipes for you to sham-rock this March.
Once you mark these down, we invite you to check out the amazing (five) farms behind the Irish cream, and celebrate the rich Irish history of Cork and the Wild Atlantic Way.  Sláinte!
St. Patrick's Day Cocktails: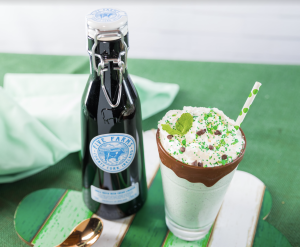 Five Farms – St Patrick's Shake
1. 1.5 oz Five Farms Irish Cream
2. 3 oz of milk
3. Two scoops of mint choc chip ice cream
4. Sprinkles
5. Magic Shell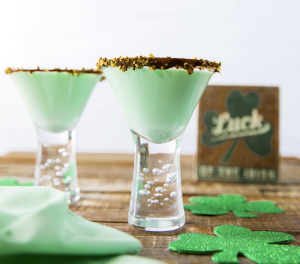 Five Farms – Shamrocktini
1. 1 oz Amaretto
2. 1 oz. Five Farms Irish Cream
3. splash of Blue Curacao
Garnish with pistachios/ Magic Shell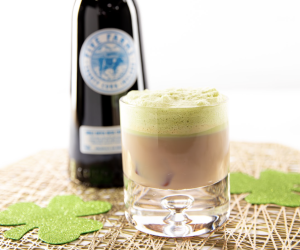 Five Farms – Irish Eye
Matcha Cold Foam
1. ¼ cup heavy cream
2. 2 tablespoons 2% milk
3. 1 teaspoon matcha
4. 1 tablespoon vanilla syrup
Pour over Five Farms on the Rocks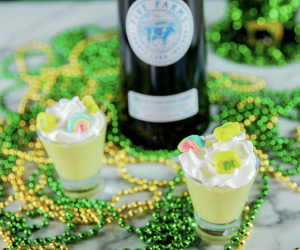 Five Farms – Lucky Leprechaun Shot
1. 2 oz Five Farms
2. .5 oz Irish whiskey
3. .5 oz Melon liqueur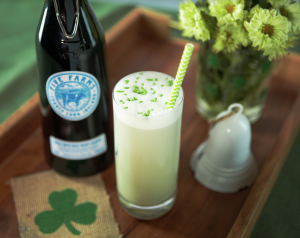 Five Farms – Shamrock Shaker Ice Latte
1. 2 oz Five Farms
2. 1/ 4 teaspoon Matcha Powder
3. .25 oz simple syrup
4. 3 oz Milk
In a blender, pour milk, matcha powder, and vanilla syrup. Blend for 30 seconds to 1 minute or until the matcha is lump free. Pour over the ice and top with Cold Foam and Sprinkles.
Five Farms – Don't Pinch Me Martini
1. 1 oz. Five Farms
2. 1 oz. Creme de Menthe Liqueur
3. 1 oz. 360 Double Chocolate flavored vodka
4. 1 oz. half & half
Garnish with whipped cream and chocolate shavings as desired.
In 2018 Five Farms Irish Cream Liqueur was awarded the Chairman's Trophy at the Ultimate Spirits Challenge, the premier spirits competition in the world. The 97 score awarded to Five Farms is still the highest that an Irish Cream Liqueur has ever received in this prestigious competition.
Extraordinary, Ultimate Recommendation
"An inviting nose of butterscotch, caramel fondue, and vanilla bean jumps from the glass. The lush palate coats the mouth with flavors of coffee with fresh cream, dulce de leche, coconut, maple, and Belgian waffles. An intensely satisfying after dinner sipper in place of dessert."
WHERE TO BUY USA | CANADA/IRELAND | Product of Ireland – Imported by Holladay Distillery, Weston, MO