April 23
It's only Tuesday, and already it has been quite an eventful week! Easter Sunday came and went and Earth Day followed suit, Kyle pulled bourbon samples in preparation for tomorrow's Shareholder's meeting, and yesterday a brave soul wrangled a rowdy raccoon from the barrel warehouse before it caused any trouble.
But enough about the raccoon and focus on this week's big event: The annual shareholder's meeting. When our shareholders come into town each April, they catch up on the previous year's progress and discuss current initiatives. It's a time cleared for everyone to get on the same page so that we can continue to grow and develop with the same goals in mind.
Of course, Five Farms will be discussed. I'm sure there will also be some ooh's and aah's when the out of towners gaze upon the new Event Warehouse. Certainly, they'll sip bourbon and take in the history and bourbon-making potential of this place like the Holladay brothers did many years ago.
Shareholders and employees aren't the only ones who want updates, though. Customers want them too. That's where blog posts like the one we wrote for the Bourbon Sippers blog come in. Visit the write-up and read about how we're shaking things up in the bourbon industry, how the Midwest weather only adds to our charm, and about our new tourism adventure offering, "The Distiller Experience."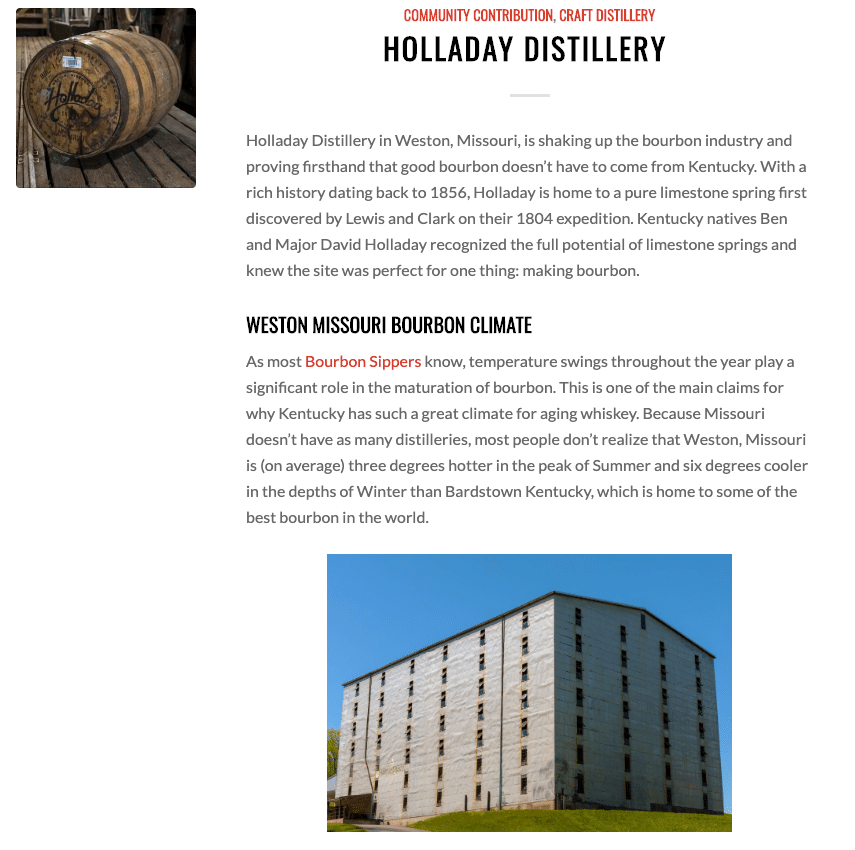 We're full of updates just like our barrel warehouses are full of aging bourbon barrels. We always have news to discuss because we're constantly cookin' up new ideas, products, and experiences. There will always be stories we're proud to share, to our shareholders and beyond.
©2019 Imported by Holladay Distillery, Weston, MO. Product of Ireland. 17% Alc./Vol. (34 proof) Contains Caramel Color. Drink Responsibly. Drive Responsibly.