April 16
Bustling restaurant patios and gaggles of girlfriends have made the declaration: It's brunch season! And I must say, this is an exciting time to be alive.
Brunch seems to create a magical rift in the health-conscious space and time continuum, where regular dietary restrictions no longer apply. I'm talkin' bottomless mimosas, syrup poured over pieces of fried chicken that have been delicately placed on top of delicious and fluffy waffles, and — ole' tried and true — eggs benedict topped with the signature savory hollandaise sauce.
Aaaaand….it seems people love talking about brunch just as much as they love doin' the dang thing, which results in a spike of brunch cocktail "Best Of" lists. You better believe one of our premiums made the cut. Which one, you ask? Just ask Cosmopolitan, the leading authority on all things style, beauty, love, and…well….brunch.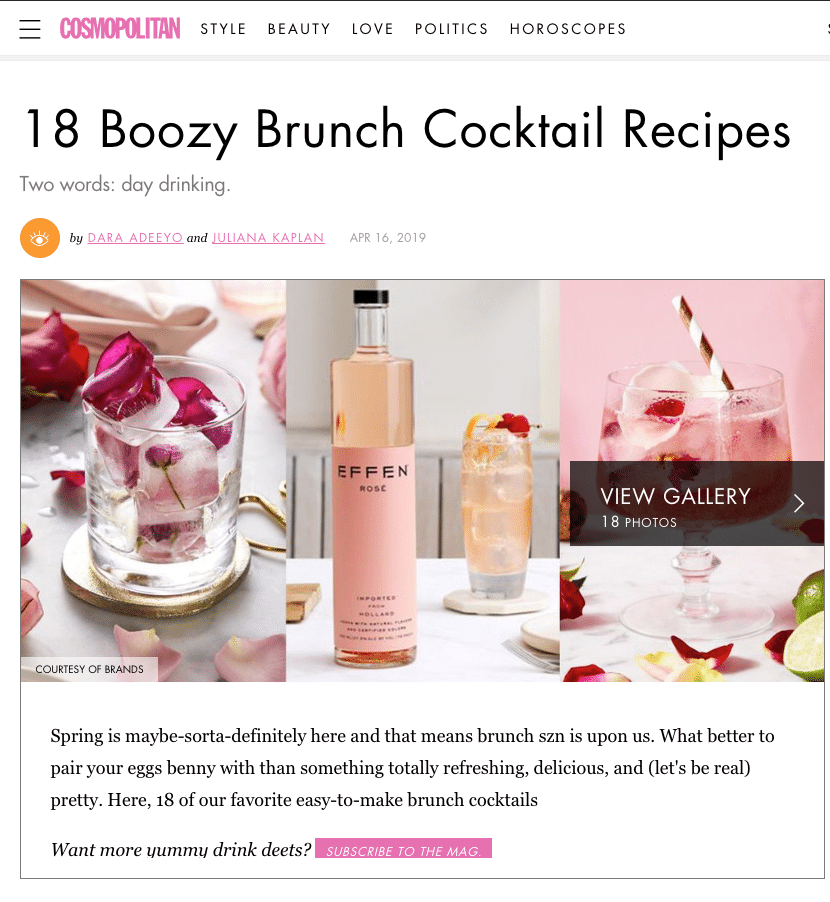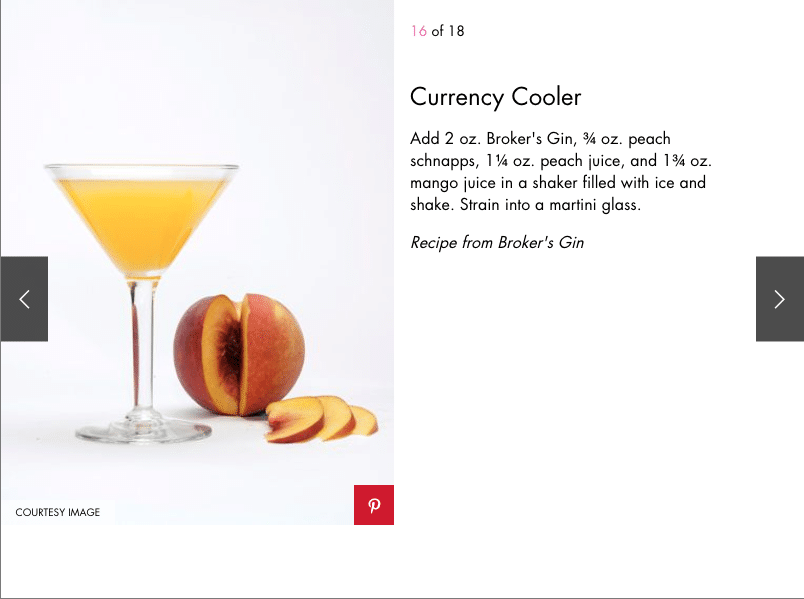 ©2019 Imported By Broker's Importing Co. Weston, MO. 47% Alc./Vol. (94 Proof) Drink Responsibly. Drive Responsibly.