March 28
Tequila Rose has a way of bringing people together. Since the brand's introduction in 1996, the community of Tequila Rose drinkers has expanded its roots and extended throughout generations. There are the nostalgic fans, those who remember their mothers and grandmothers sharing stories between sips of the strawberry cream liqueur. Then, there are those who embrace the brand for its aesthetic. The sleek, color-changing bottle and the millennial pink cream make for a trendy photo prop.
On average, younger generations are consuming less alcohol than their parents and grandparents, but Tequila Rose continues to grow in sales. This is partly due to lower alcohol content, but it's also a result of brand personality and, of course, the taste. To some, Tequila Rose is more of a dessert than a drink, and that crossover results in an even larger following.
The love Tequila Rose fans have for the brand is explosive! In fact, many talk to the brand online as if they're chatting with an old friend.
This month, we wanted to show #TeamRose how much we appreciate their support by giving them the last word on this year's holiday gift set shot glass design. They are, after all, what makes the brand so successful, and many of them have been collecting the shot glasses since day one. The campaign, which launched on March 3rd and ended on March 25th, was a huge success! Just take a look for yourself: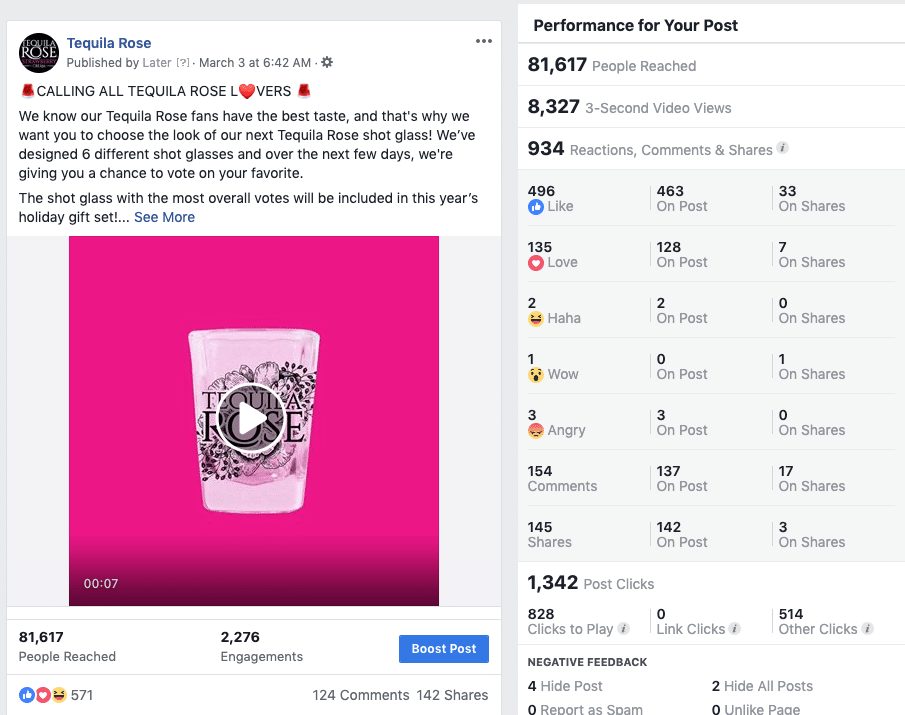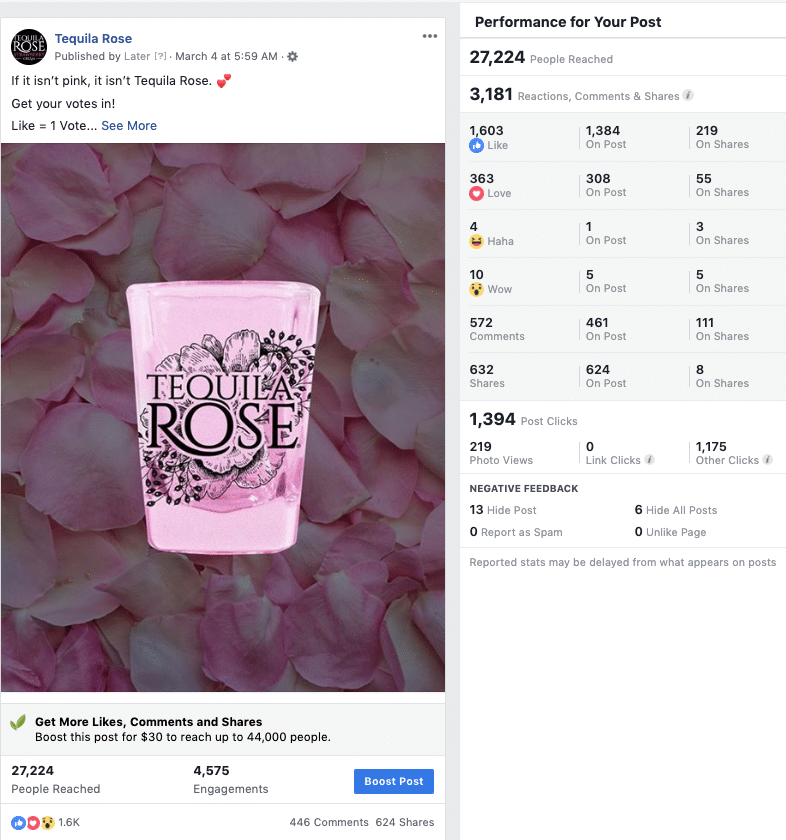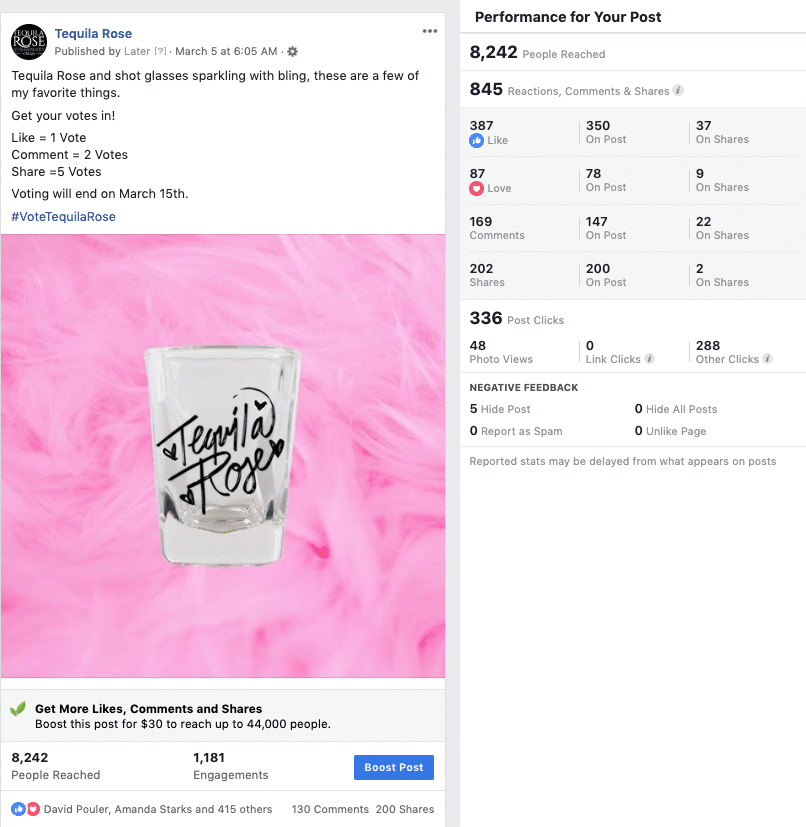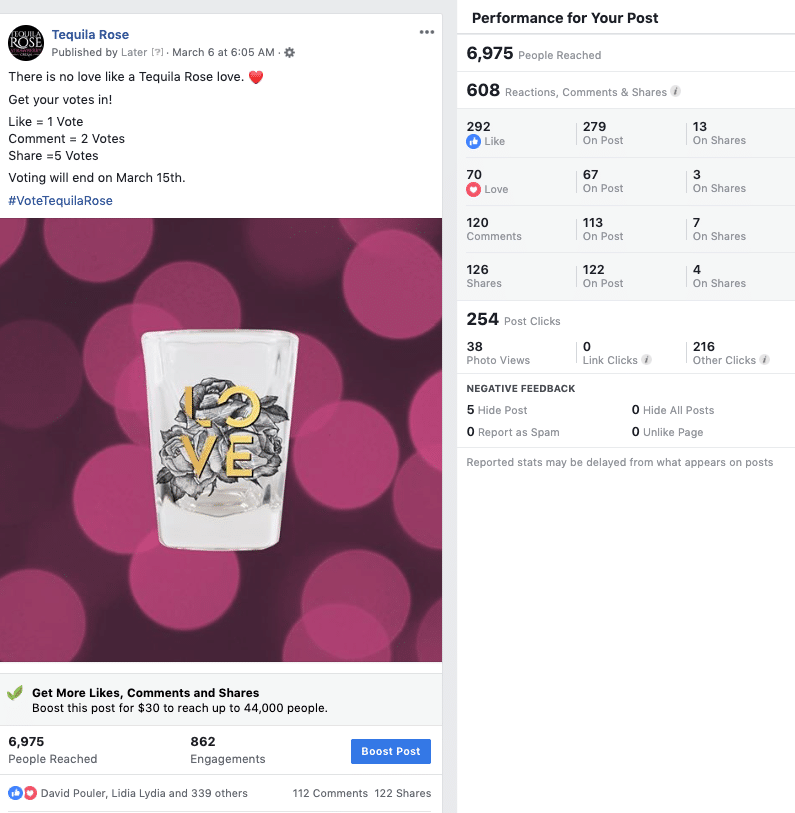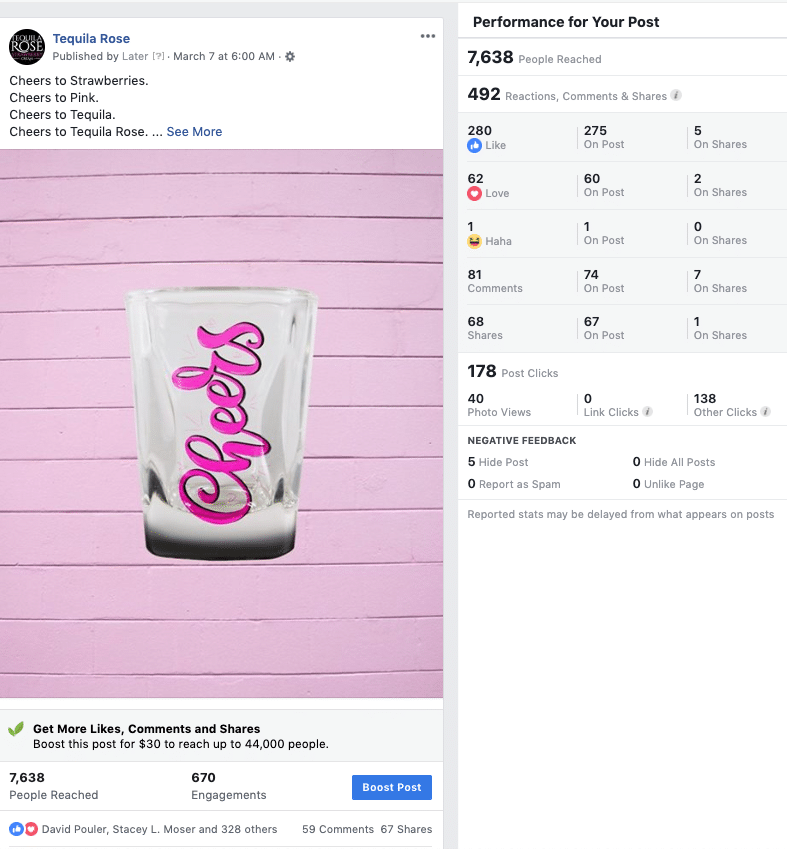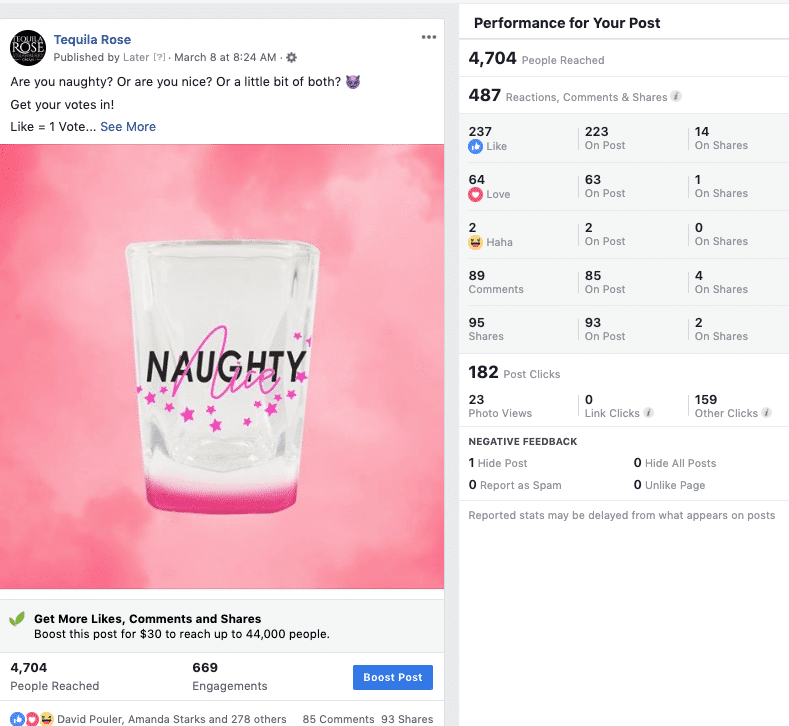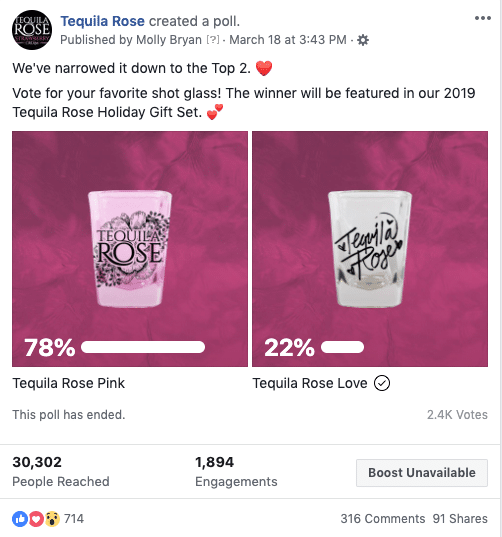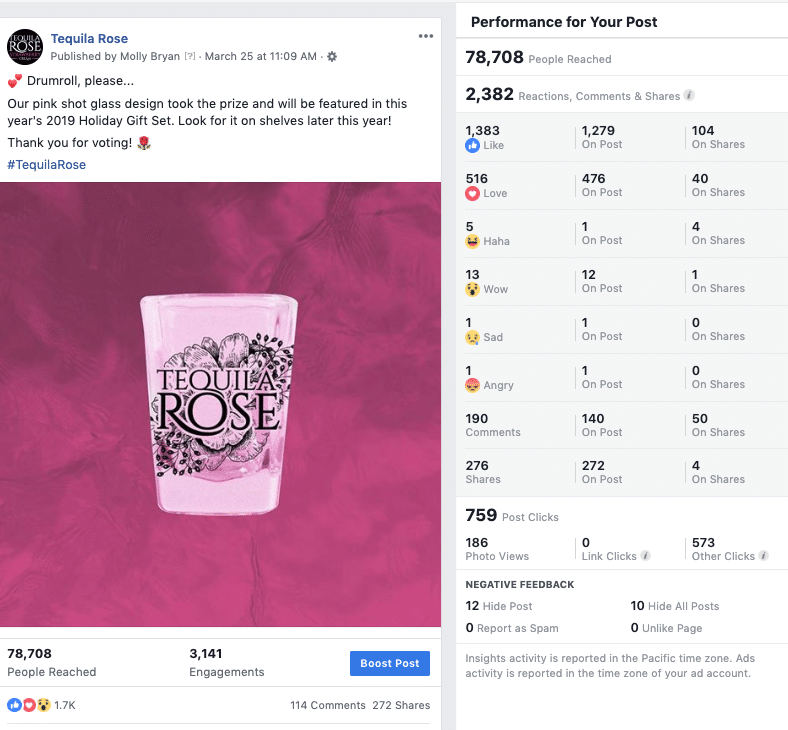 Quite a journey, right? And #TeamRose followed along every step of the way: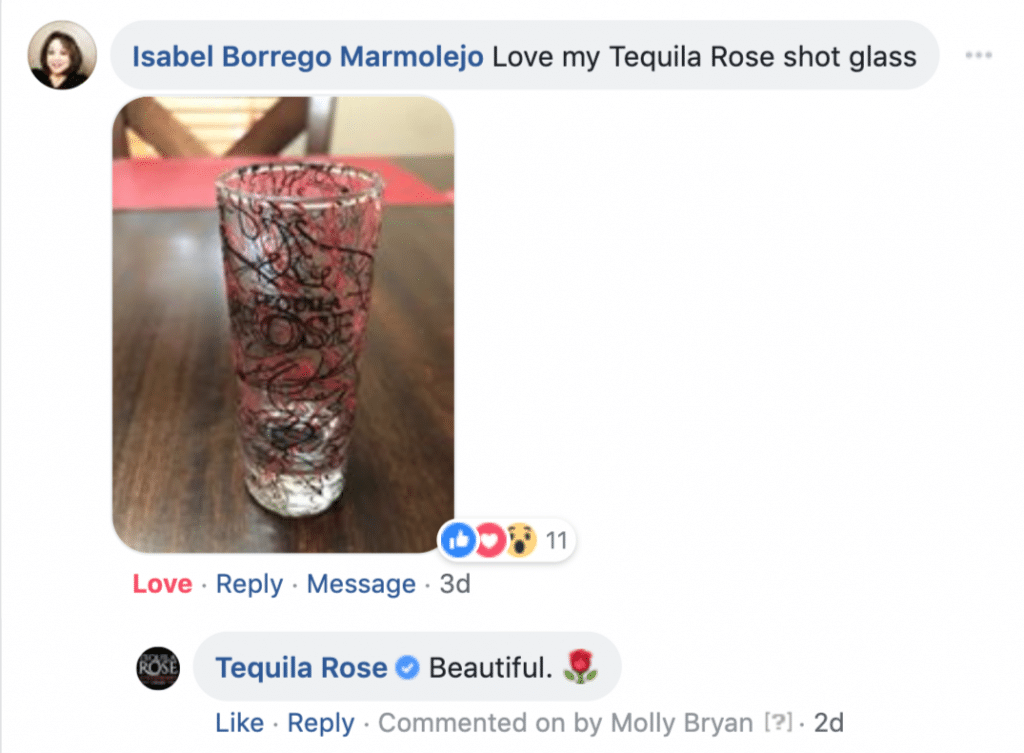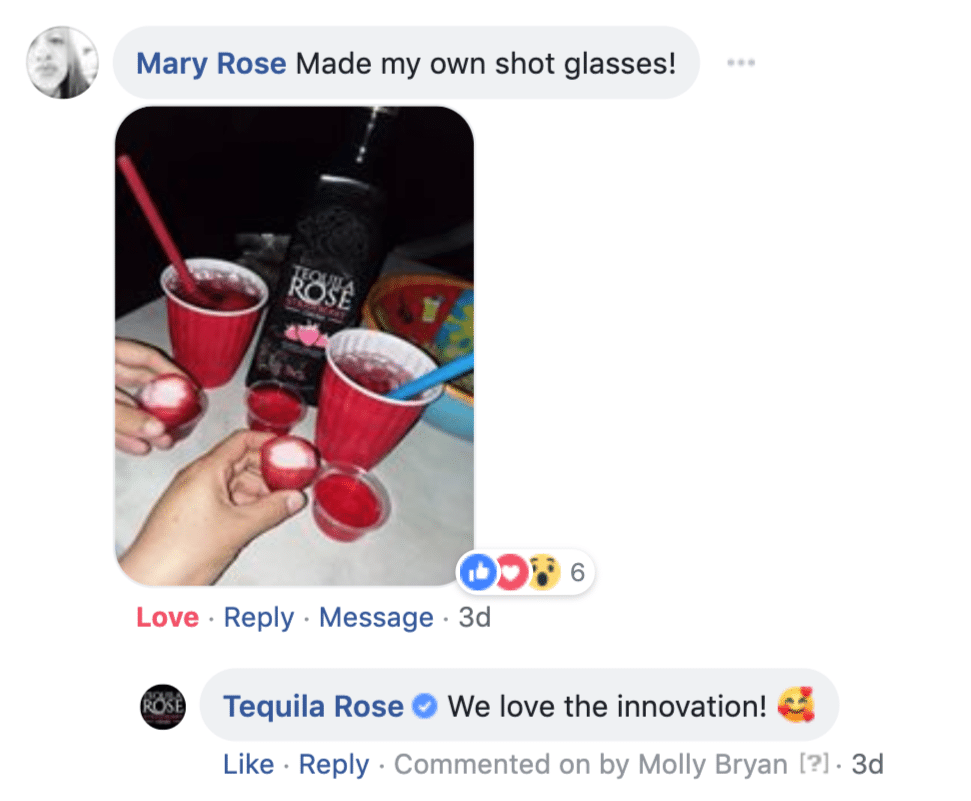 I'm with jody… I love them all!
©2019 Bottled by Tequila Rose Distilling Co., Weston, MO. 15% alc./vol. (30 Proof) Certified Color Added-Contains Caramel Drink Responsibly. Drive Responsibly.