March 12
Happy Tuesday! It seems as though Spring has sprung, and you know what that means….
IT'S ALMOST BASEBALL SEASON!
In celebration of the new season and in support of our partnership with the Royals, we're hosting a launch party for our 2019 limited edition 360 Vodka Royals Bottle. The party will be held at the Holladay Welcome Center on March 23rd from 11:00 am to 4:00 pm. Guests will toast to the new retro-inspired design with 360 signature cocktails. Hotdogs, popcorn, and cotton candy will be served and yard games will be played as we commemorate our boys in blue and kickstart the season in style.
"With our partnership coming to an end, we wanted to take this opportunity to create one last package that rounded out the series," said Rachel Dignan, Senior Designer and creator of the throwback look. "We felt the best way to do that was to honor the past of the Royals branding."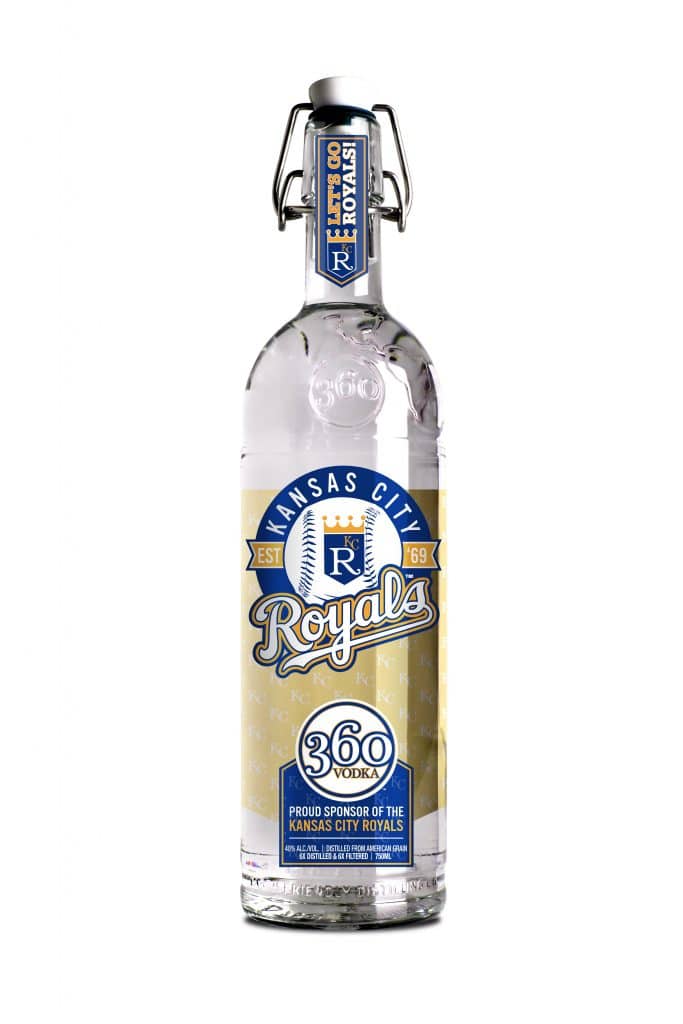 The new bottle will be available at local retailers and at the Welcome Center shortly after the official release party. Stay tuned!
©2019 Earth Friendly Distilling Co., Weston, MO. Distilled from American Grain 40% Alc./Vol. (80 Proof) Drink Responsibly. Drive Responsibly. Exist Responsibly.