February 28
Hold the phone, everybody! McCormick has been named one of two finalists in the Business Transformation Operation Excellence (BTOE) Award Program. This award honors organizations who modernize outdated processes and transform manual business practices through digital efforts.
Kintone is a data management workflow software that allows users to automate manual processes. You can track projects, set reminders, manage contacts, house files, etc… Basically, you can program it to do whatever you want, short of doing the dishes. Our company implemented Kintone in 2017 after the IT team compared software and demoed three. Kintone was one of the those demoed, and it proved to be the most user-friendly. The program has been a welcome addition to our employees ever since.
After being contacted by the organization and urged to throw McCormick's name into the ring, Network Administrator, Betsey Thurlo, put together a thorough application documenting how Kintone streamlined the distillery's internal processes, which resulted in a decrease in our reliance on email and paper and an increase in organizational efficiency.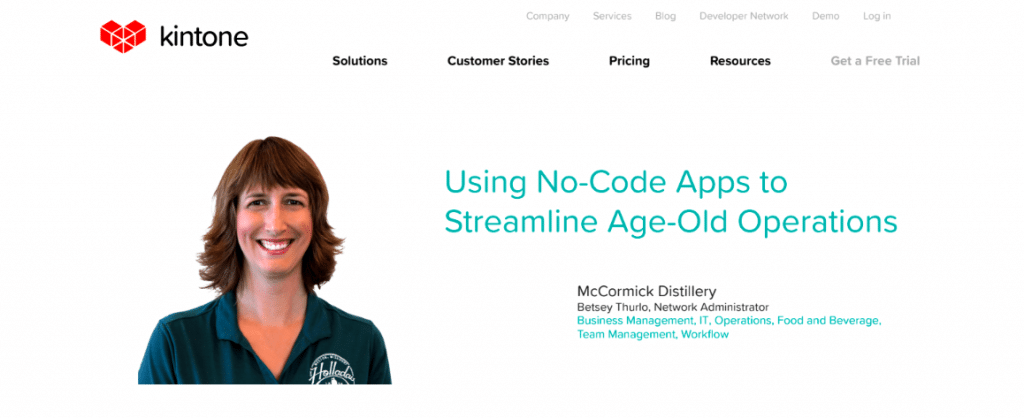 Basically, with the click of a mouse and a tap of the keys, things were made things so much easier around here! Take, for example, the process of approving company formulas. Before Betsey and her team created a formula approval program in Kintone, formulas would have to be passed from one person to another, and then to another, and then back to the first person… you get the gist. So many fingers had to smudge a piece of paper for a flavor or a product to successfully make its way into the bottle.
I mean, think about how many paper cuts have been prevented by transferring papers to files.
Thanks, Kintone! Thanks, Betsey! And congratulations to all on being recognized for such an innovative award!