February 13
Remember the extreme couponing craze that swept the nation? Torrents of segments poured into local news stations featuring scissor-happy moms who held up grocery checkout lines and whose laundry rooms were stocked like a supermarket with shelves of hand soap, laundry detergent, liter sodas, and whatever items the deals led them to buy. I tried to jump on the craze when it was popular. Clipped a couple of coupons, realized the amount of hand cramping I'd have to endure and the amount of effort that *actually* goes into major coupon savings, and called it a day.
Now, in a world that is increasingly digital, it's much easier to save with a few swipes and a click. Website offer coupons, freebies, and promo codes, and app developers are coming up with new ways to entice customers to save and to spend. One of the most popular money savers is Ibotta, an app that allows consumers to earn cash back on in-store and mobile purchases. We are currently running three Ibotta campaigns: One for 360 Vodka, one for Tequila Rose, and one for Broker's' Gin. These ads run in over 40 states.
Often, Ibotta promotes seasonal and holiday product specials, like this Valentine's Day "Boozeletter" (Get it — like newsletter, but all about booze!) Tequila Rose appeared second in a list of Valentine's Day treats that went out yesterday morning. Take a look, and eat your heart out: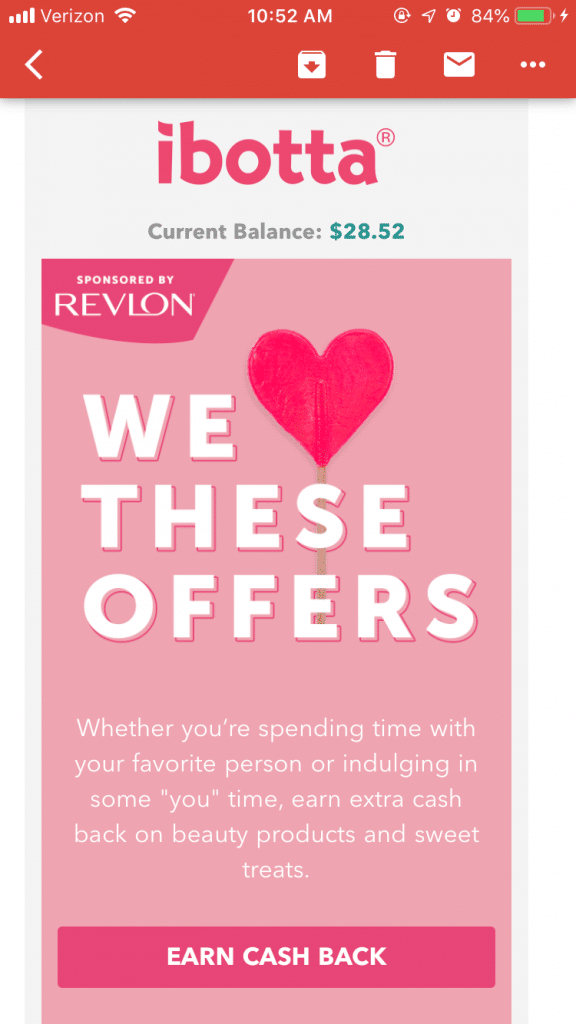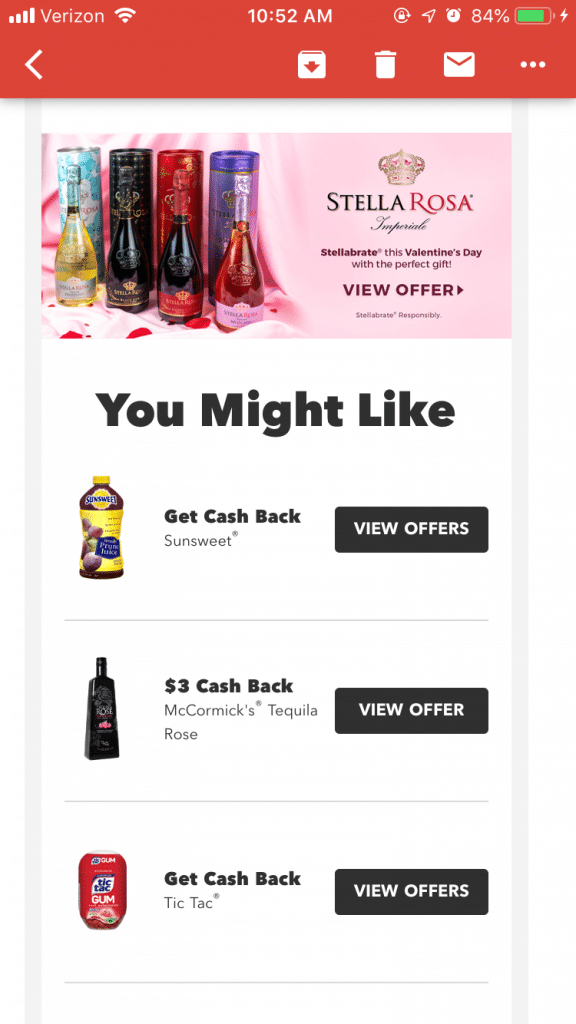 © 2019 Bottled by Tequila Rose Distilling Co., Weston, MO. 15% alc./vol. (30 Proof) Certified Color Added-Contains Caramel Drink Responsibly. Drive Responsibly.