February 5
There's a ruggedness to leather crafting just as there's a ruggedness to whiskey and bourbon making. The artists of both trades approach the process with patience and care to detail, and let's be honest … they get their hands dirty. So, when I noticed a local, Kearny-based artist had crafted a leather Holladay flask wrap this weekend, the collaboration piqued my interest.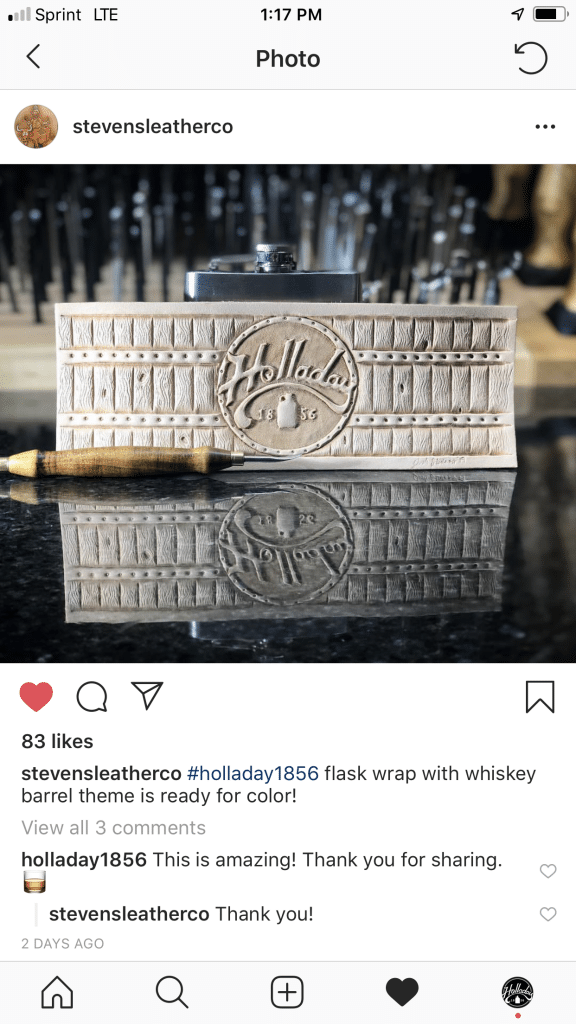 The image of the barrel-inspired flask wrap came after the announcement of an introductory leather-making class set for February 23rd. The host, Kearney-native Josh Stevens, asked Holladay Distillery to join the fun. Members of our team will attend the event and give a short presentation paired with a complimentary Triple Crown Tasting.
This is a great example of an event the matches the brand personality, and I, for one, can't wait to see what comes from the partnership. Hopefully, it leads to more flasks filled with Triple Crown and more locals through our doors.
©2019 Triple Crown Distilling Co, Weston, MO 80% Grain Neutral Spirits, 20% Straight Bourbon Whiskies 2 years old, Contains Oak Extract. Drink Responsibly. Drive Responsibly.