February 1
Some things just go together … peanut butter and jelly, chips and salsa, Batman and Robin, Tequila Rose and 360 Double Chocolate.
One of our most recognized promotions — the 360 Double Chocolate and Tequila Rose Chocolate Covered Strawberry — is the definition of a perfect pair. The luscious strawberry cream combined with the smooth and decadent chocolate vodka creates a taste reminiscent of a Valentine's Day favorite.
Canadian social media personalities, The Wine Ladies, are running a Valentine's Day social media giveaway. Fans can enter to win a bottle of Tequila Rose and a bottle of 360 Double Chocolate Vodka by following @TheWineLadies on Instagram, tagging 360 Vodka, and liking this Instagram post: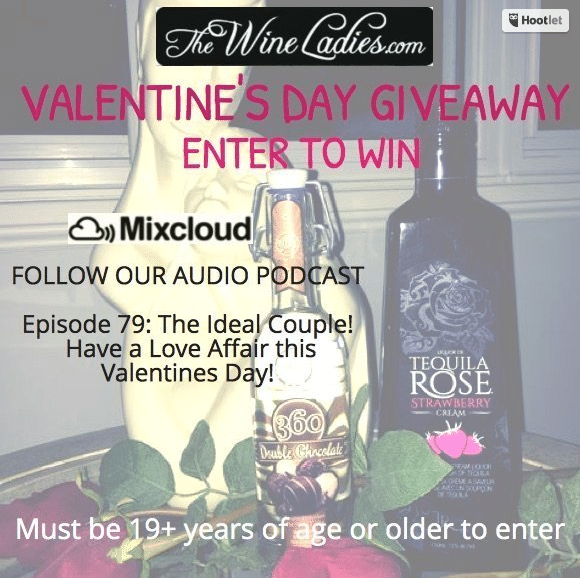 We're happy to see our neighbors honor this delicious duo and are excited to watch the giveaway unfold.  
©2019 Bottled by Tequila Rose Distilling Co., Weston, MO. 15% alc./vol. (30 Proof) Certified Color Added-Contains Caramel Drink Responsibly. Drive Responsibly.
©2019 Earth Friendly Distilling Co., Weston, MO. Made with Vodka Distilled from American Grain and Natural Flavor. 35% Alc./Vol. (70 Proof) Drink