December 12
'Tis the season of gift guides and decadent desserts. Part of our time on the Communications Team is spent collecting and sharing mentions of our brands in the press. This includes appearances on television, product reviews, mentions in industry magazines, blogger recipe creations, and inclusions in gift guides. A dessert in its own right, Tequila Rose is a brand that gets picked up a lot in those must-have, seasonal gift picks and on dessert blogs, especially this time of the year. Here are two Tequila Rose mentions from this week.
A Malta-based website, Gourmet Today, featured Tequila Rose in their recent article, A Strawberry Dream. This write-up includes a recipe the "Dreamy Chocolate Truffles" pictured below.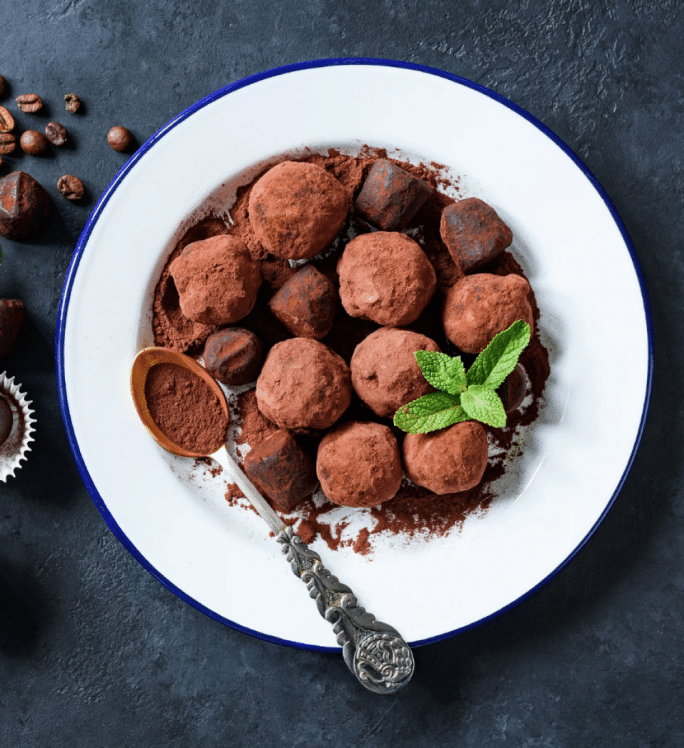 Cool As Leicester published a Christmas gift guide, and they ended on a high note with Tequila Rose. About our product, they write,
"If you're looking to whip up some pretty looking cocktails this Christmas then the Tequila Rose Strawberry Cream is a must-have. Sweet strawberry cream is paired with a splash of tequila to make this gorgeously pink hit of a drink! You'll be the most popular host going if you have this in your cupboards this year." 
I couldn't agree more…
Here's to many more mentions in 2019 and beyond!
©2017 Bottled by Tequila Rose Distilling Co., Weston, MO. 15% alc./vol. (30 Proof) Certified Color Added-Contains Caramel Drink Responsibly. Drive Responsibly.