December 4
There's something magical about an old house. It's as if the walls tell a story. Each floorboard creak turns into a voice from the past, and each doorway reveals something about the home's previous owners, and with them, the history of the place itself.
Weston celebrated the history our homes carry and kicked off December last weekend with the 37th Annual Candlelights Homes Tour. The tour included tours of three Weston homes: The Murphy House B&B, The Rumpled Nest Loft, and our very own Welcome Center! Guests toured the three homes and several historic churches in the area, which were all draped in dazzling holiday lights and fitted with festive decor.
I reached out to Jordan Germano at the Welcome Center to see how the event went this weekend, and she had nothing but good news. First and foremost, we sold 18 cases of Five Farms on Saturday ALONE! And another whopping five cases on Sunday. That's a lot of Irish cream.
She also said that we received great feedback from our guests. They were impressed with the welcome center, with the Grump cocktail, and, of course, with our newest brand. This event offered us a great marketing opportunity and exposed folks that might not have otherwise been aware of us to our brands, our bourbon, and our important history.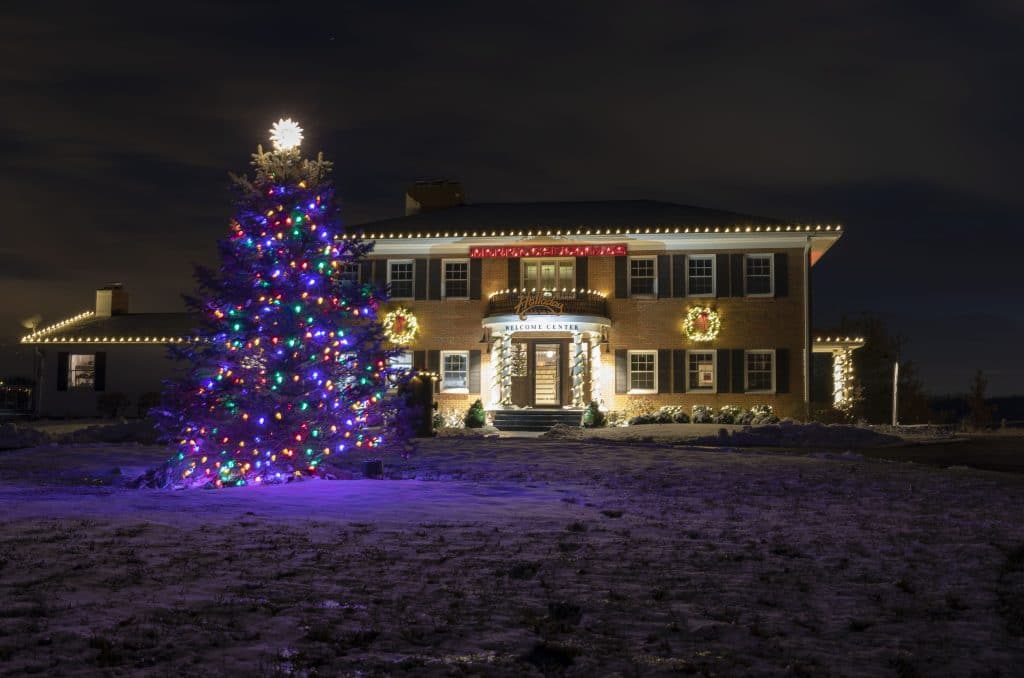 ©2018 Imported by Holladay Distillery, Weston, MO. Product of Ireland. 17% Alc./Vol. (34 proof) Drink Responsibly. Drive Responsibly.