November 27
Welcome back, everyone! After a long, relaxing weekend of feasting on Thanksgiving favorites, we hope you're settling back into your daily grind. While many of you celebrated the holiday with family members, we took the opportunity to turn the spotlight on our family and highlight a few of the distillery's friendly faces on social media.  
Our family posts began where it all begins at Holladay….with the Distilling Team!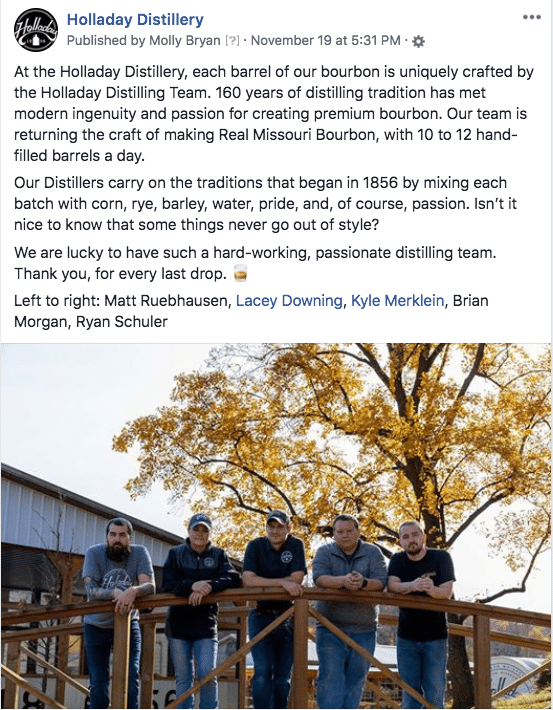 Then we moved onto a few of our tour guides, Rachelle Henderson, Harrison Shipman, and Burrell Handy: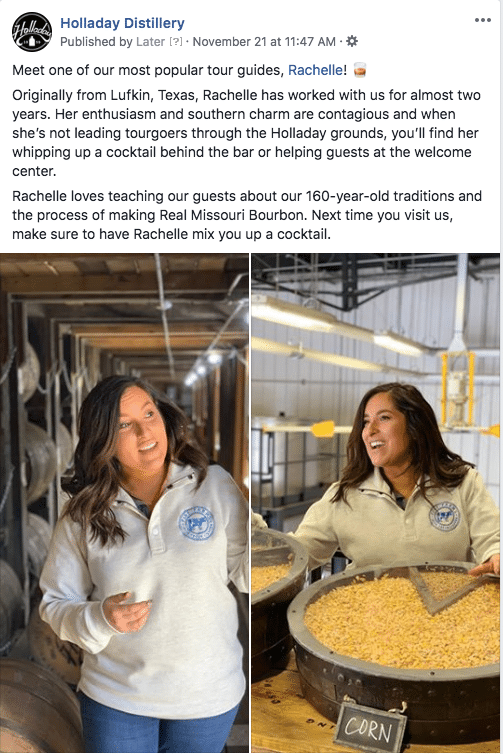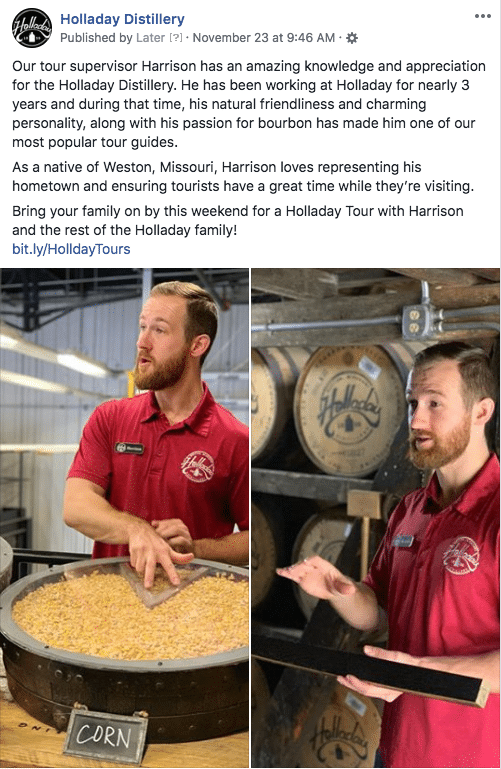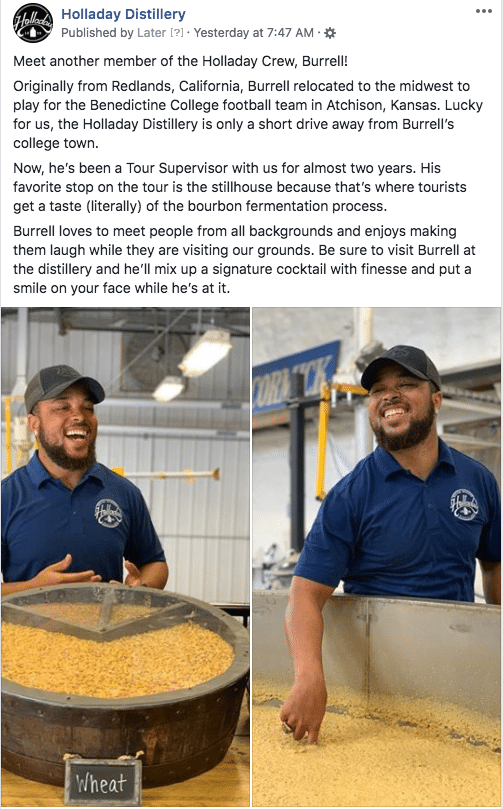 Of course, these posts encouraged fans and friends of the distillery to chime in about their experiences touring with our team members and roused even more excitement for our impending bourbon release: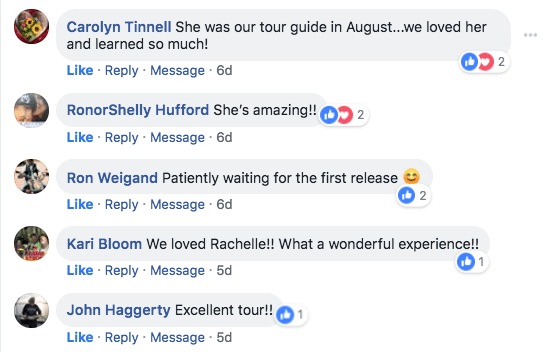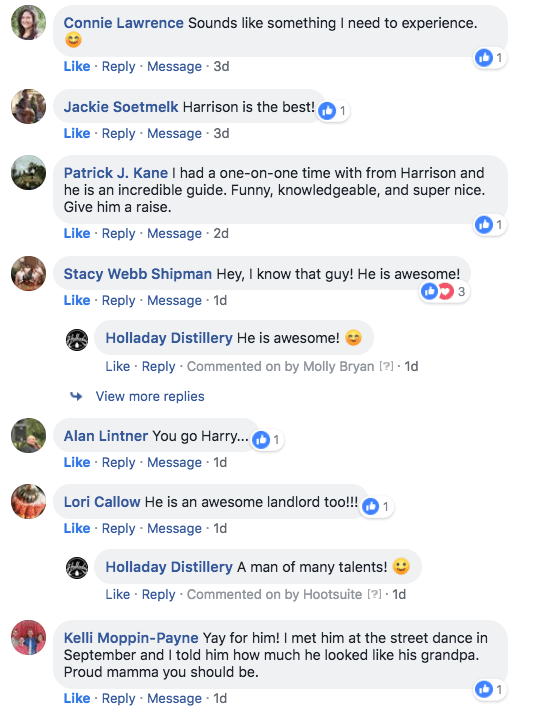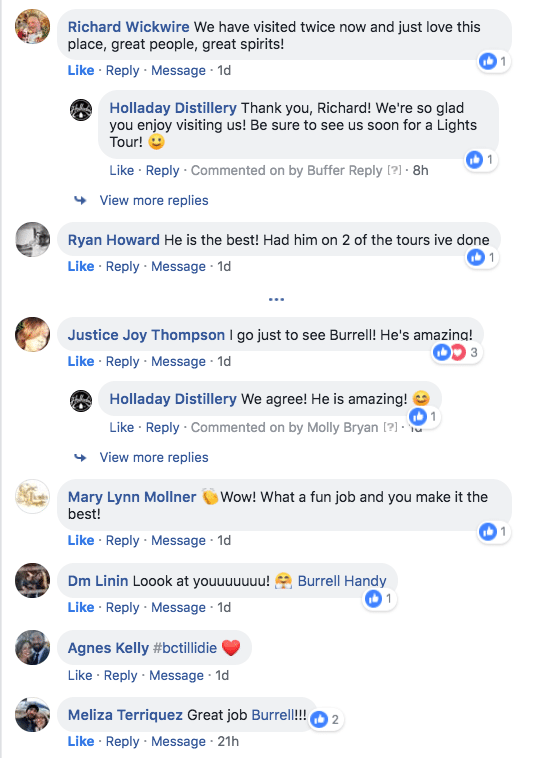 Overall, the response was phenomenal, and we loved every comment. Gulped them up like drops of bourbon. If you haven't already followed us on Facebook, like our page to see more posts like these.