November 7
I'm sure you've heard of alcohol-infused ice cream. Pop-up shops and stands have spiked in popularity over the last few years, ranging from places that serve boozy floats to companies that make alcoholic popsicles for customers to take home and enjoy.
Now, Luigi's Ice Cream, a new ice cream counter in Jersey City is upping the game by making boozy ice cream that's still boozy. In their innovative production process, they do not cook out the alcohol, which is usually common practice when making alcoholic ice cream.
Luigi's is a speakeasy, located in the back of a Ramen shop, and both the semi-secret location and the booze-infused treats are creating quite a buzz. In fact, media sites like NJ.com and NorthJersey.com have picked up the story, which is now at 36.4k social media shares (and growing!)
Why is this good for us? Well, one of their featured flavors is Strawberry Tequila Rose ice cream with Tequila Rose, vanilla cream, Nilla wafers, and whipped cream (top left in the picture below).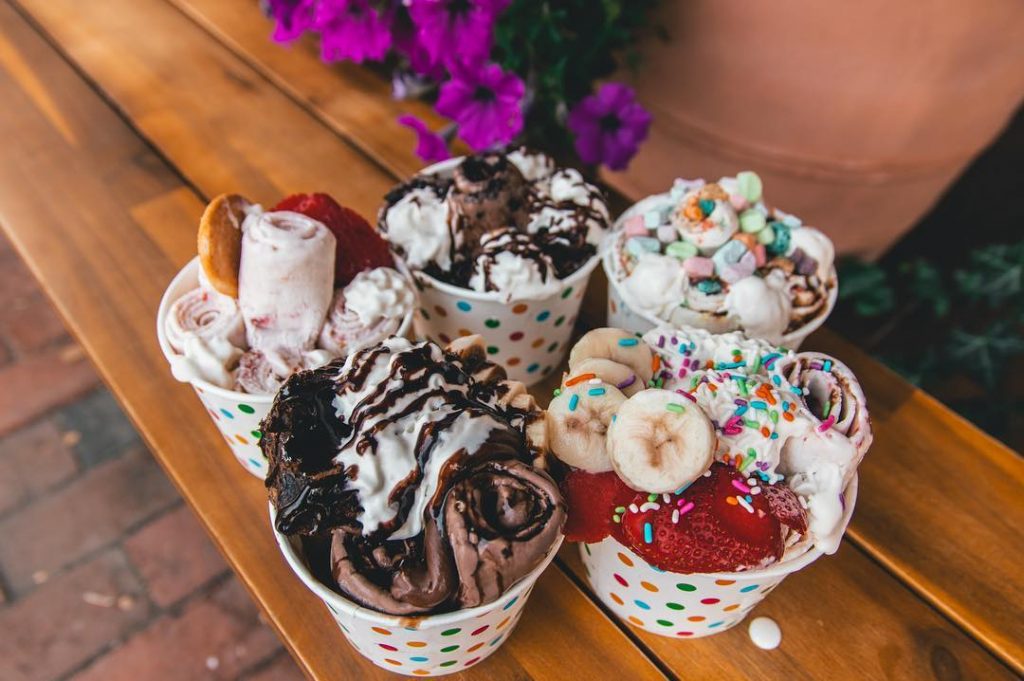 We love it when people experiment with our brands, and this type of playfulness often responds well across social media channels. Not to mention, more brand exposure! And tasty brand exposure at that.
Other places in Jersey City where you can find Tequila Rose are Twin City LIquor and Cosmo.
©2018 Bottled by Tequila Rose Distilling Co., Weston, MO. 15% alc./vol. (30 Proof) Certified Color Added-Contains Caramel Drink Responsibly. Drive Responsibly.