November 6
Happy Tequila Tuesday, everyone! It's the perfect day to write about our recent rendezvous with the Tequila Club of Kansas City!
On Saturday, October 27th, 42 members of the local Tequila Club ventured to the distillery on a charter bus. This group included founding members and some pretty important faces too: local mayors, seven members of the Bar association, a former Kansas House minority leader, a former FBI task force leader, and loads of seasoned business owners.
When it came to entertaining this exciting bunch, Wyatt didn't disappoint. Along with a personalized tour, members enjoyed a Hussong's Happy Hour in the new event space, which featured flights, cocktails, and light appetizers and concluded with a bourbon tasting of our rye in the works, a two-year-old barrel pull accompanied by a sample of our signature White Dog.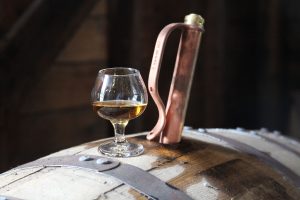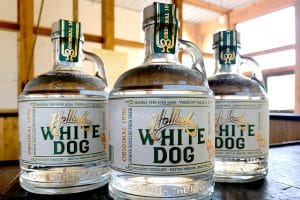 And guess what?! They loved every minute of it! Among the group were four registered sommeliers, who were all unanimously impressed with the taste of our bourbon. They gave us high praise and agreed that we are going in the right direction. Couldn't have asked for a better review!
Still, it's the tequila that brought them, and they've made Hussong's their tequila of choice. One member even noted that his at-home collection of empty Hussong's bottles continues to grow. He's currently sitting on 12 bottles of Platinum and seven bottles of Reposado, which he keeps because of our signature clay jugs. That's a lot of love!
A local organization for more than 47 years, the Tequila Club of Kansas City is a vital player in the local spirits community. Way to rock it out and show them a good time, Wyatt! I, for one, am excited to see how our relationship progresses in years to come.
©2018 Imported by and bottled for McCormick Distilling Co. Weston, MO. 40% alc./vol. (80 Proof) Drink Responsibly. Drive Responsibly.