October 24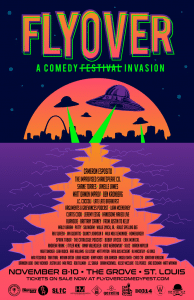 There's a rule in improv comedy that urges performers to always say yes…to accept suggestions and turn them into something useful and (hopefully) something funny. But, like so many rules, "Say Yes" can be applied to all sorts of things. In the spirits industry, saying yes results in more opportunities for new connections and brand exposure. It means getting involved in local communities and diversifying our portfolio. Saying yes takes us to places like charity events, sporting games, and festivals like Flyover Comedy Festival, a three-day comedy event in Saint Louis proudly sponsored by Broker's Gin and Five Farms.
The Flyover Comedy Festival is an annual comedy "invasion" showcasing stand up comedy, improv workshops and performances, sketch and storytelling shows, and more. All weekend long, venues will offer delicious cocktail specials featuring Broker's and Five Farms, post drink photos on social media, and display our two brands on promotional materials.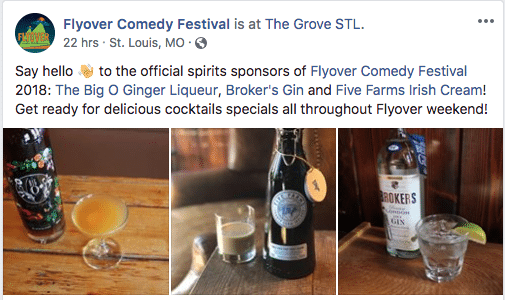 You can laugh all you want, but that's some good exposure. 
©2018 McCormick Distilling Co. Weston, MO. Drink Responsibly. Drive Responsibly.