October 18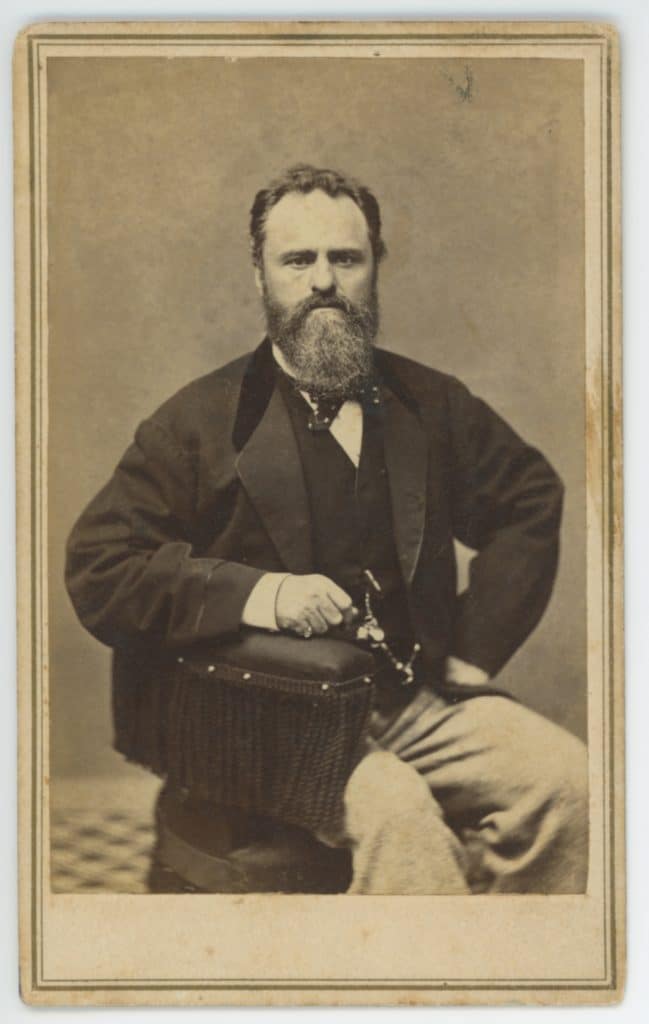 Though many have heard tales of The Pony Express and the Overland Stage, not everyone knows much about the force behind the two enterprises: Ben Holladay.
Ben Holladay was the determined and energetic founder, with his brother David, of Holladay Distillery, having recognized that the limestone spring that ran through their Missouri land was perfect for one thing: Bourbon. But he was most famous for owning the largest stagecoach line in the world.
Known as "the Stagecoach King," the ruthlessly ambitious businessman had a larger-than-life reputation. In his late teens, Holladay moved from Kentucky to Weston, Missouri, opened a small tavern, worked as the town's first postmaster, and paved the foundation for his eventual transportation empire. Little did he know that his distillery, which began as a side project, would become the lasting legacy that carried the Holladay name well into the future.